We will deliver the food to the seats of ceremonies, condolences, meetings, etc.
Delivery area:Arida City, Aridagawa Town (Formerly Kibi Town, part of the Formerly Kanaya Town), Yuasa Town, part of Hirogawa Town
Arida City areas other than Arida City and Formerly Kibi Town, deliver from 10,000 yen plus tax.
All listed prices do not include tax.
(Delivery / takeout is tax rate 8%.If you eat or drink in the store, the tax rate is 10%)
For hospitality such as visitors!
*The contents may change slightly depending on the season and the purchase situation of the day.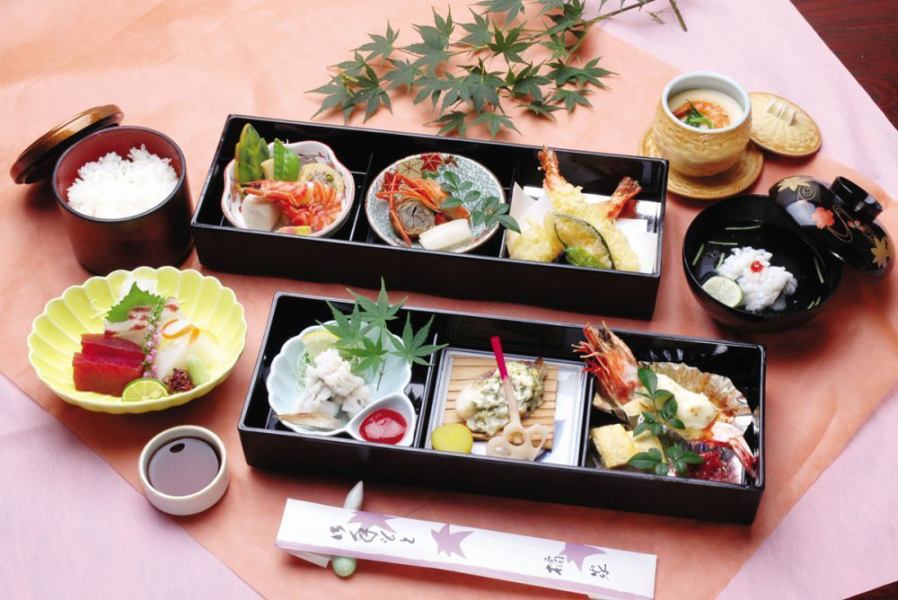 It is often used as a take-out lunch for home affairs and meetings.
Oribako cuisine *No need to return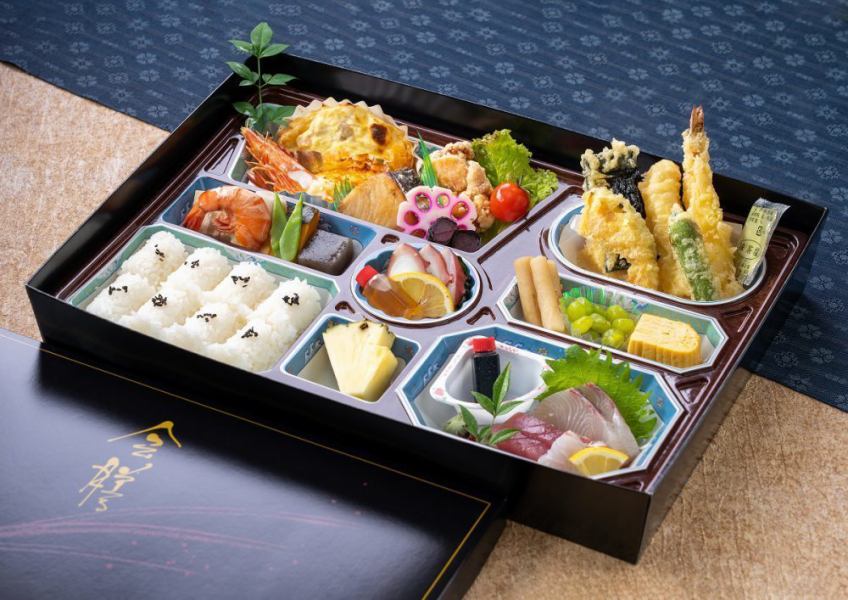 You can enjoy Kyoto-style presentation with seasonal ingredients.
It can also be used for girls-only gatherings and cherry blossom viewing.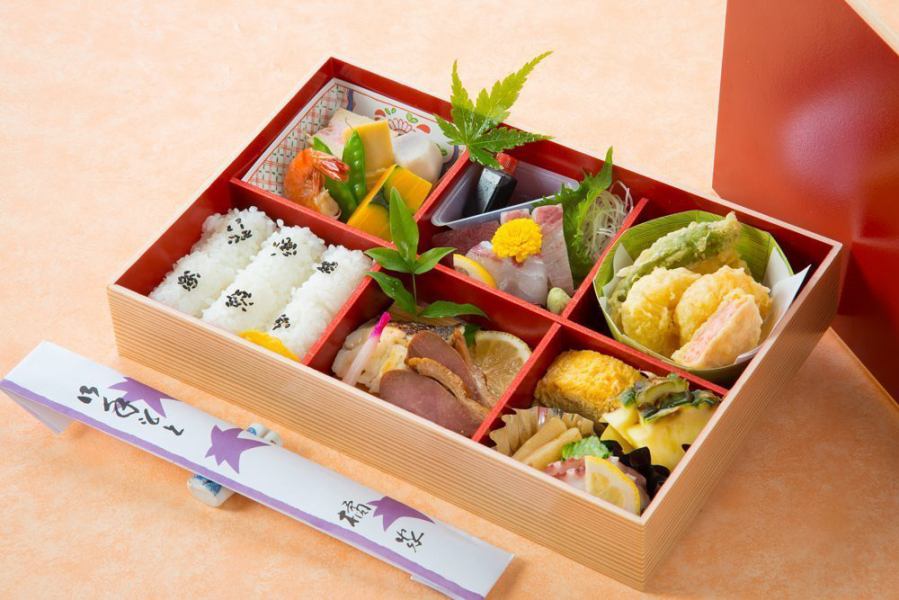 For takeout! We have prepared it in a container that can be heated at home.(Range possible)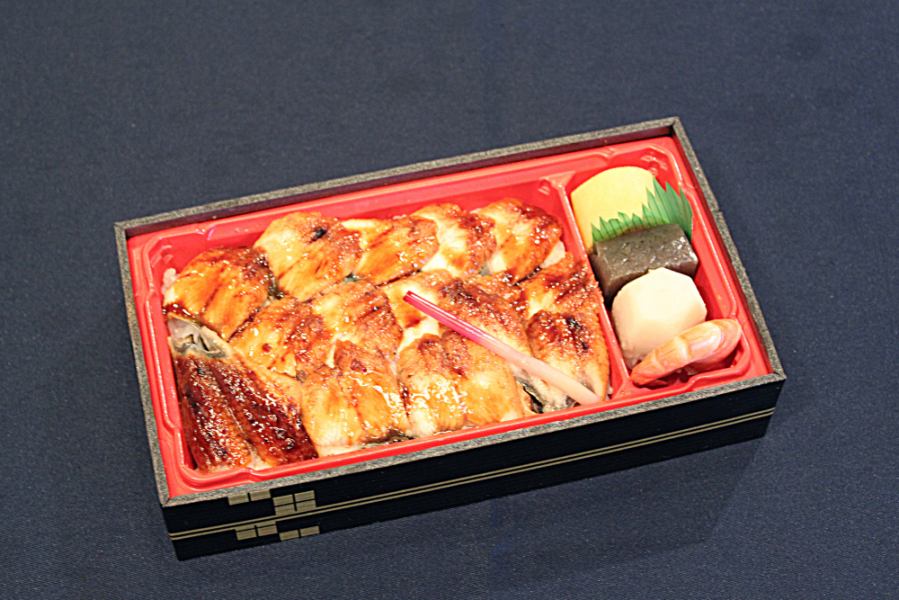 sushi(Sushi Sushi tub, etc.)
The material may change depending on the season and the purchasing situation.
Sushi is basically served in a tub, but disposable packs are also available upon request.
There are various types of sushi ingredients, so please contact us for details.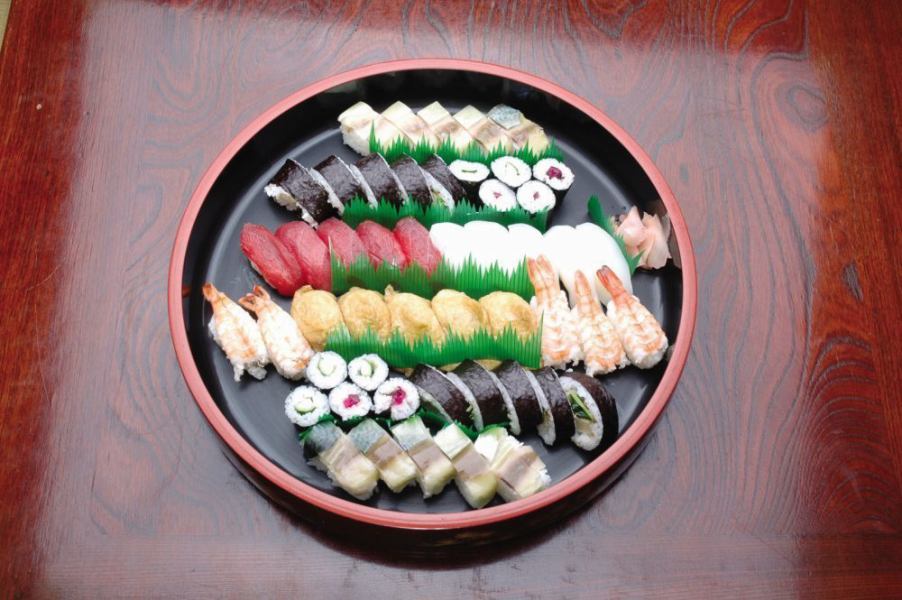 Oppa Sushi(Stick sushi / pressed sushi)
Arida region has long been a place where mandarin oranges are cultivated, and when it was time to harvest mandarin oranges, the whole family harvested mandarin oranges, and it was so busy that there was no time to prepare meals for the family.It was this "Oppa sushi" that came in handy at that time.
In the olden days, it seems that every household used to salt and preserve the fish, and the preserved fish was desalted, sliced into thin slices, and placed on sushi rice to make "rice ball-like" food.
It is said that our founder Shinkichi Hashizume called it "Oppa sushi" and made it from the Meiji era because the appearance of fish on top of the rice is similar to "Oppa sushi".
*Arida region, "piggybacking" a baby is called "popping".
The current "Oppasu" is an arrangement of it and is a bar sushi type.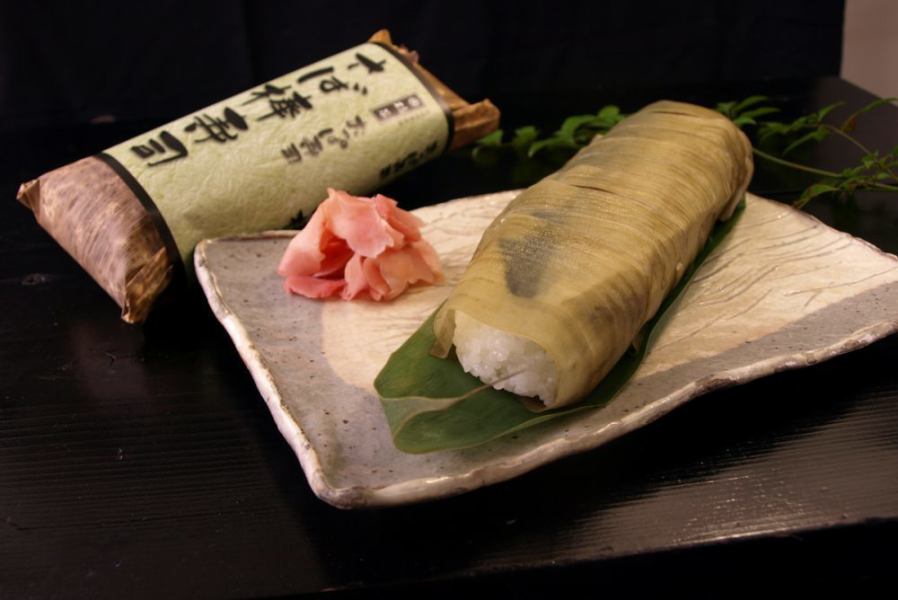 We also accept local shipping.Please enjoy the local taste to that person who took care of you.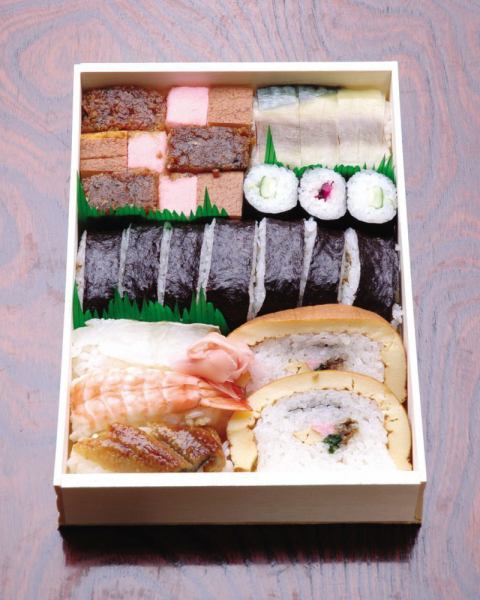 | | |
| --- | --- |
| ① Sushi fold(No. 3 fold) | 1,800 yen(1944 yen tax included)*In case of take-out |
| ② Sushi fold(No. 2 half fold) | 1,500 yen(1,620 yen tax included) |
| ③ Sushi fold(No. 1 half fold) | 1,200 yen(1,296 yen tax included) |
| | |
| --- | --- |
| ① Nigiri fold(No. 3 fold) | 2,700 yen(2,916 yen tax included) |
| ② Nigiri fold(No. 2 half fold) | 2,200 yen(2,376 yen tax included) |
| ③ Fold(No. 1 half fold) | 1,600 yen(1,728 yen tax included) |
| | |
| --- | --- |
| 6 inch celebration heavy folding 3 steps(Mouth, red rice, sushi) | 4,600 yen(4,968 yen tax included) |
| 6 inch celebration heavy folding 2 steps(Toriguchi / Sushi) | 4,100 yen(4,428 yen tax included) |
| 6 inch celebration heavy folding 2 steps(Mouth / red rice) | 3,300 yen(3,564 yen tax included) |
| 6 inch celebration heavy folding 2 steps(Red rice / sushi) | 2,800 yen(3,024 yen tax included) |
Various types of sushi rolls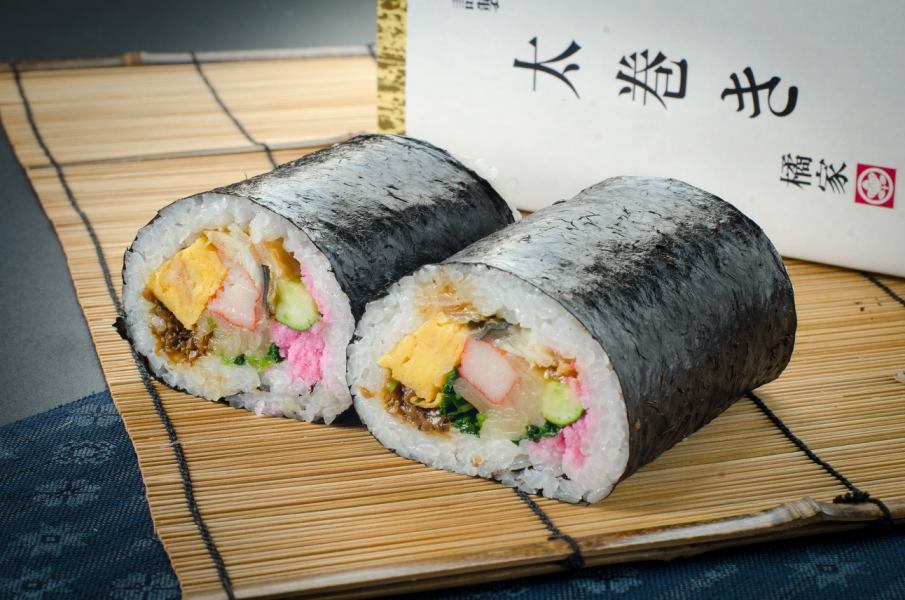 Other(Hors d'oeuvre, grilled sea bream, etc.)